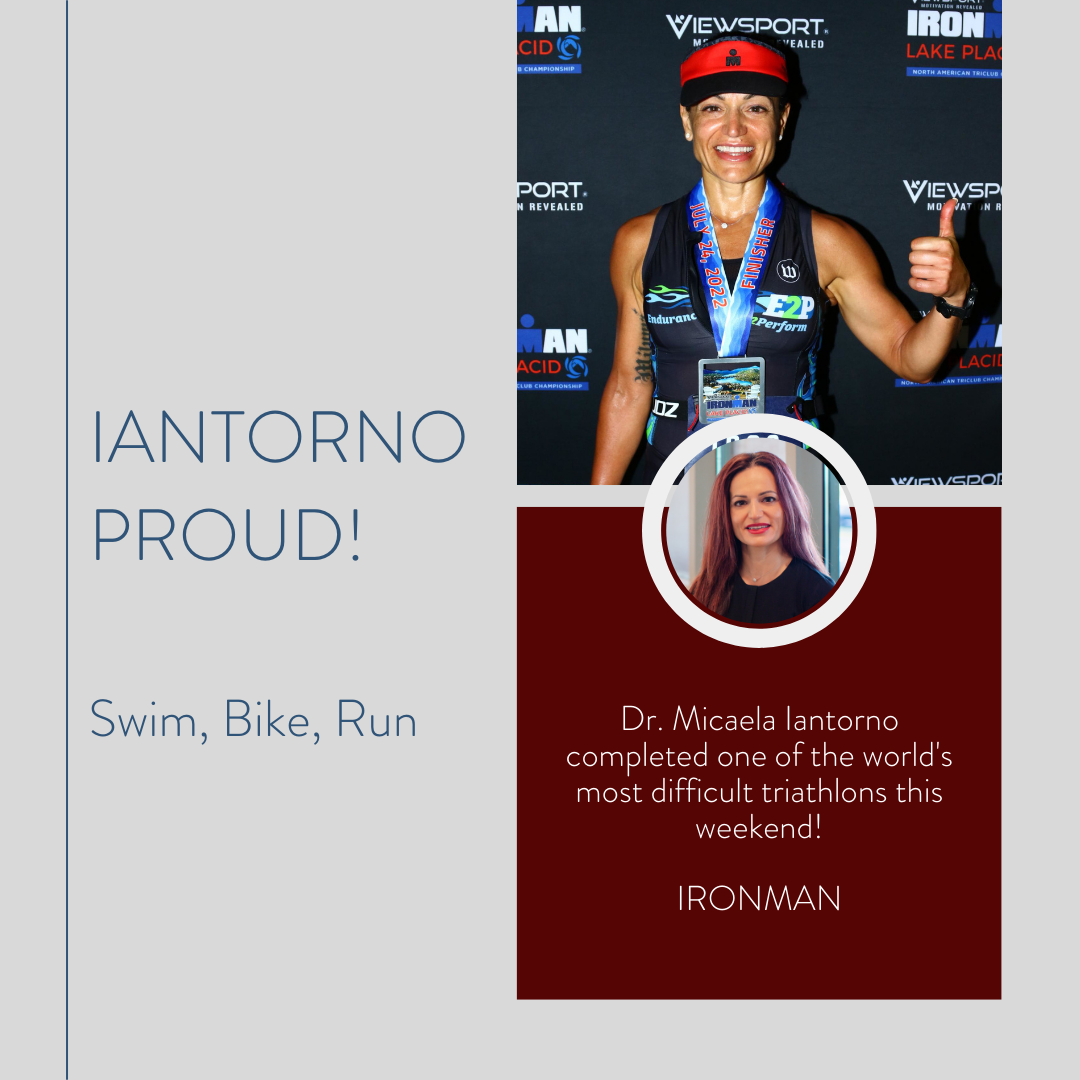 Join us in congratulating Dr. Micaela Iantorno on completing one of the world's most difficult triathlons!
It's called IRONMAN, and it is an annual long-distance race that is organized by the World Triathlon Corporation. The race consists of three ordered events: a 2.4 mile swim, a 112 mile bike race and a 26.2 mile marathon run! The race begins at 7:00am and competitors are required to cross the 140.6 mile finish line by midnight.
Dr. Iantorno has trained and completed many races including several half Ironman's but this was her first full Ironman! The race was held in Lake Placid, New York. Her husband and children came to watch the exciting event and see her cross that finish line! With the help of a health, nutrition, and fitness coach she persevered through intense training, injuries, and the natural doubt that anyone facing this challenge would encounter. With her fierce determination she endured to the finish line!
Oracle Heart & Vascular is incredibly proud of her clinical and professional accomplishments, and now this accomplishment…well, it's held by few and is certainly not one that is held by anyone else in our practice.