Comprehensive Cardiac Care, One Patient At A Time
Our PROMISE is to serve each patient with compassion, integrity, and excellence. We BELIEVE your comprehensive cardiac care should be realized at every point of interaction. One of the greatest compliments is to hear that this promise is being told by others, shared with others and perceived by others. 
While prevention and minimal invasive treatments are our goal, some interventions are necessary to address some cardiovascular conditions.
Different types of tests give your provider necessary and helpful insights into your cardiovascular condition.  These insights will in turn assist in identifying your specific needs in order to formulate a personalized care plan.
Electrophysiology (EP) is a field within cardiology that focuses on the electrical activity of the heart and treating arrhythmias.
We are honored to have the opportunity of being your trusted partner in complete cardiovascular health.
Our board-certified cardiovascular experts provide each patient with a full spectrum of cardiac care that not only focuses on addressing challenges, but also in setting goals for therapy, helping to achieve optimal cardiovascular health. ​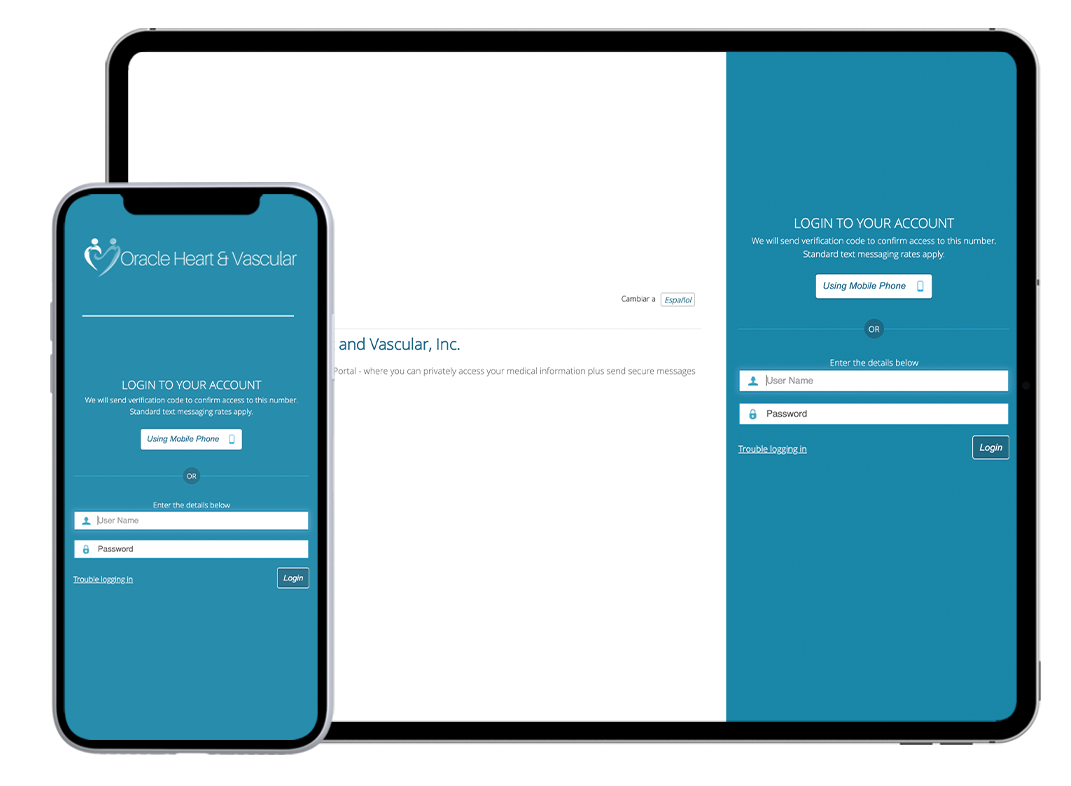 Oracle Heart & Vascular's Patient Portal is a tool that provides secure and convenient electronic access to your cardiologist and your personal medical information. Whether you're on a laptop or smartphone, Oracle Heart & Vascular's Patient Portal offers access 24/7.
Everyone was great. Marvelous experience with office staff, nurses, and physicians (especially Dr. Iantorno). All were very informative and down to earth.
I was recently admitted for chest pain and had Katherine Perez as my provider. I have chest pain frequently and going to the hospital is not a pleasant experience for me. Katherine was awesome. She listened to me and answered my questions with the utmost respect and care. I really felt as if I was being heard and not blown off. I have never been treated with such compassion by a provider in all my healthcare issues. I highly recommend her to anyone who is having issues.
They are great! Saved my life! Was in the hospital for 17 days and only have half a heart left but they made sure the half I have left is strong enough to keep me alive.
I've had nothing but positive experiences at this practise. In fact, they saved my life. They moved quickly and within days of my test results they hospitalized me to recieve a Pacemaker. Dr. Czajka is a careful and caring Cardiologist. I have had very nice experiences with every Receptionist, Nurse, and technician that I've ever encountered there.
They all have a gift of healing that extends far beyond the science of medicine but is engraved deeply in their soul, character and existence!
Everyone is so kind and professional, and always work so hard to make me feel as comfortable as possible. This, and the reassurance they provided, covered so many important basis given my new diagnosis.